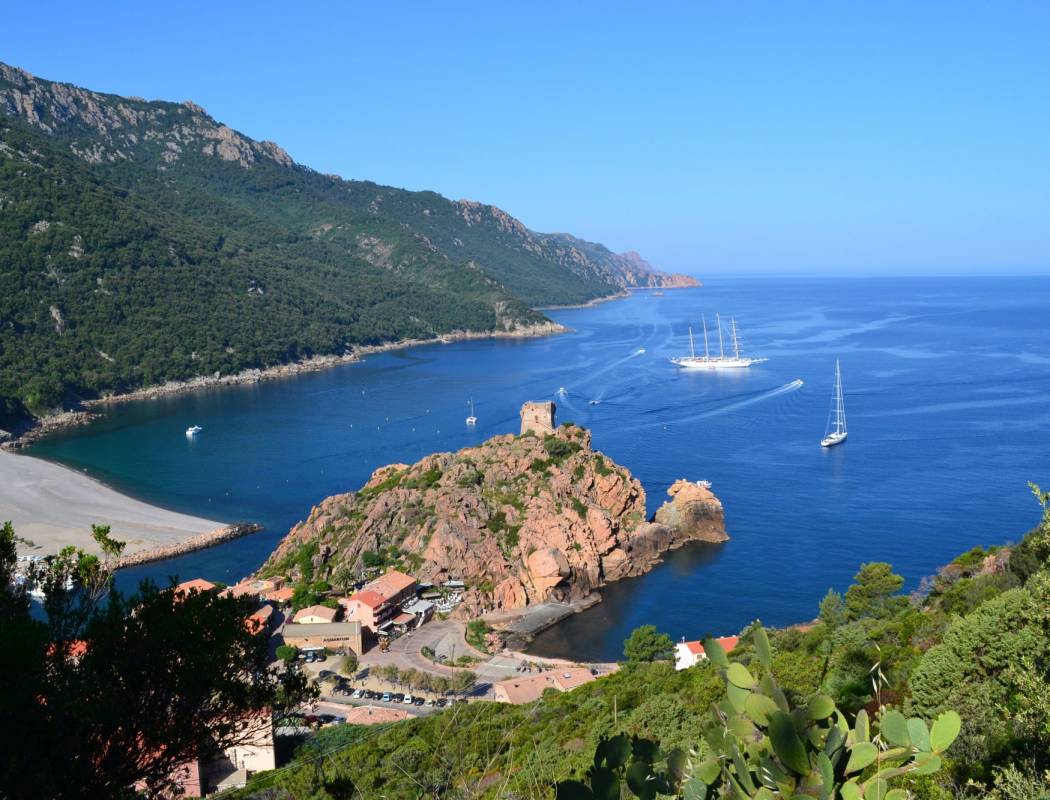 Discover Porto, a small harbor on the west coast of Corsica.
Located half way between Ajaccio and Calvi, Porto stands in the middle of one of the most beautiful site in Corsica.
Porto is ideally located near the most beautiful sites to be visited when you stay in Corsica. As a matter of fact Porto is the starting point of many boat trips heading for the unavoidable coves of Piana with their red rocks, the natural reservation of Scandola and the village of Girolata.
The commune of Porto- Ota is nestled in the bottom of a green valley surmounted by impressive cliffs and rocky blocks opening on the magnificent gulf of Porto, designated by the UNESCO.
It is a must when in Corsica!
To be seen in Porto- Ota :
The church of John the Baptist ( end of XVIIIth), located in the core of the village.

Genoese tower of Porto.

Gorges of the Spelunca